Login in to your admin panel and click on the option "Manage Tour Category" under the option "Manage Tour CMS" there you'll find the list of Tour Category which was added earlier.
Now you'll find "Add Category" button at the top of right side and click over there.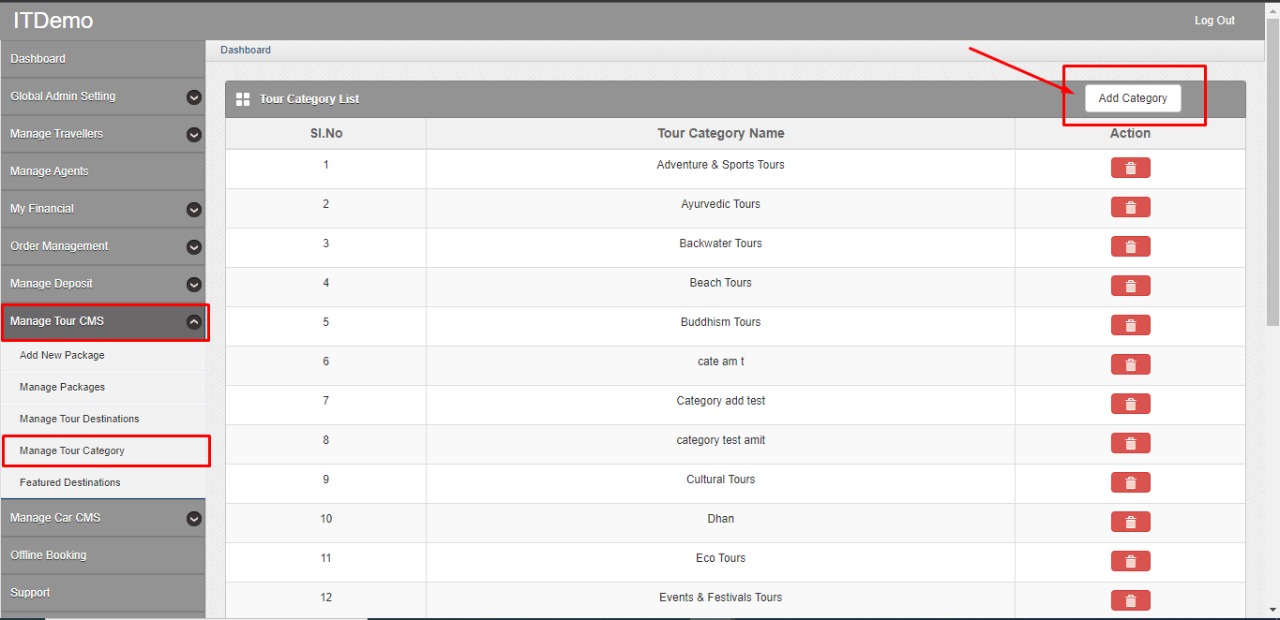 Now just type the tour category which you want to add and click on "Save"